Home
Latest innovation from Thermilate Technologies Ltd. The Professional Liquid Glass Film.
We are exited to introduce a new coating that can be used on numerous industrial and commercial building glass surfaces, helping you reduce unnecessary future costs in cooling and heating, as well as window cleaning costs.

Please contact us if are interested in future partnership once the product goes public. Initial stocks will be limited.
Benefits:
1. Near perfect transparency.
2. Reflects radiant heat, keeping the room warmer in winter and cooler in summer.
3. Achievable temperature difference of 3℃~7℃.
4. More than %86 shielding from Infra Red light.
5. Perfect to use on: Glass of buildings, glass doors, glass window, ceiling glass, plexiglass, automotive glass and so on.
6. Increased dirt resistance.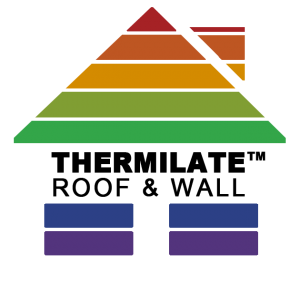 Thermilate Roof and Wall Coating is a premium waterproof and insulating roof coating.  This innovative thermal coating system has been specially developed to be the most protective and durable product on the market today. Instead of replacing a whole roof for the sake of aesthetic or practical qualities, homeowners now have a choice …
Roofs can now be repaired, treated and coloured at a fraction of the cost of a new roof with our WORLD LEADING INSULATING TECHNOLOGY.
Thermilate Roof and Wall Coating – the number one trusted choice from THERMILATE.
Specially developed for residential and commercial use in the UK, our UKAS approved thermally efficient roof coating system is the perfect choice for a low-cost, eco-friendly alternative to re-roofing.
Thermilate's Original Roof and Wall Coating from Thermilate Technologies Limited
We are the Registered distributor of Thermilate's Original Roof and Wall Coating by Thermilate Technologies Ltd; a company set up to meet the needs of the roof and wall coating industry's thermal product requirements.
Thermilate Technologies have recently developed this unique, scientifically proven, insulating roof coating to compliment their existing range of energy-saving and insulating paints, coatings and plaster products.